Everyone has a story to tell, and through this project, commissioned by the Upper Harbour Local Board, stories contributed by residents from across the local board area, from Greenhithe to Albany, Hobsonville to Windsor Park are being collected and shared.
After listening to a few of these fabulous tales, we hope you will be keen to add your own and keep the stories of the area alive. Using the humble mobile phone, you can record yourself or someone you know talking about a memory of the area or what it is you love about living there. From the apple orchards of Albany, Saturday night dances in Greenhithe and the seaplanes of Hobsonville, we know this area to be rich in stories and look forward to hearing them.
This website has been built to house these stories and later in 2020 we will be hosting community events in order to share and celebrate what you have shared with us. Thank you for visiting the Travelling Apple Cart.
This project has been faciliated by Flock, a small community arts organisation interested in making and supporting extraordinary arts for everyday people.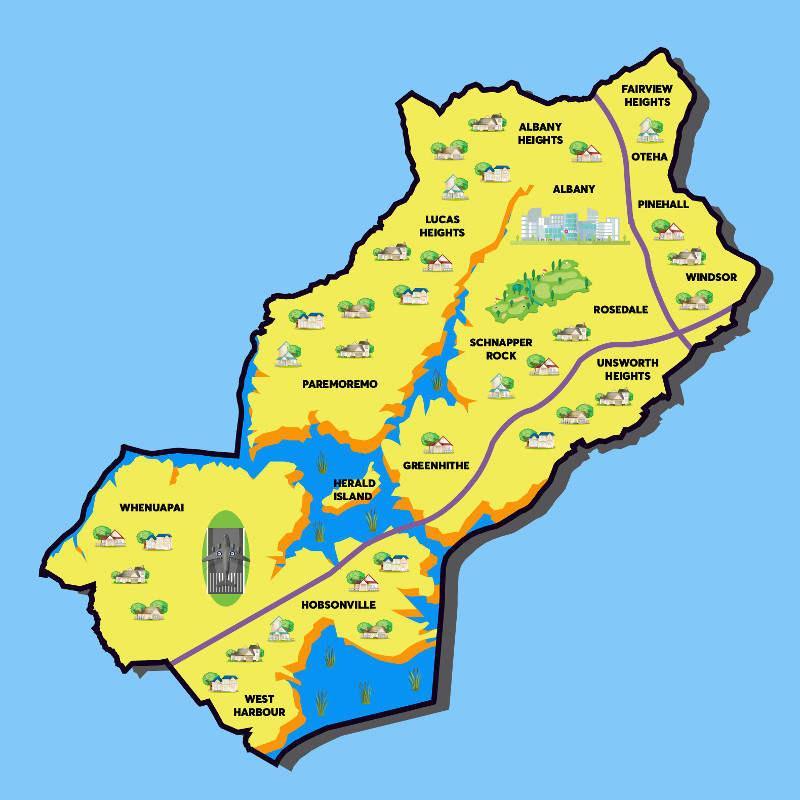 Map by Red Design